Conference venue
The SSDBM 2018 Conference will take place at the Free University of Bozen-Bolzano. For directions and more information about the local area please explore the map below.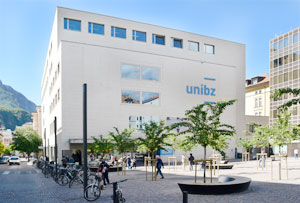 How to reach Bozen-Bolzano
Below there is a list of airports close to Bozen-Bolzano with the distance to Bozen-Bolzano and the approximate time to reach the city using public transport, i.e., train or bus:
Detailed information coming soon...